A rising star in the filmmaking industry.
With its sweeping escarpment and cascading waterfalls, as well as century-old architecture and urban-industrial areas, Hamilton's union of scenery and grit has emerged as a desirable backdrop for filmmakers around the world.
Having separated itself from its previous moniker as "The Hamilton Music and Film Office", the Hamilton Film Office required the development of a standalone brand identity.
Goals:
Create a standalone brand that effectively captures what sets Hamilton apart as a destination for filmmaking
Position Hamilton as a preferred destination for filmmaking in Canada
Reinforce a sense of civic pride in Hamiltonians from seeing their city featured in film
Brand Values
A series of values to underpin the Film Office's brand identity were developed, and include ingenuity, inclusivity, integrity, industriousness, and drive – all ensuring filmmakers' efforts result in a successful production.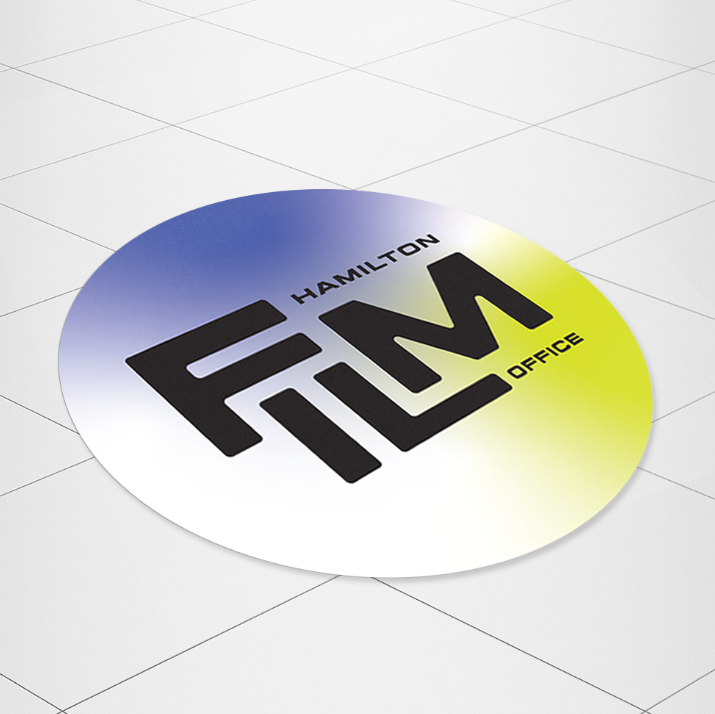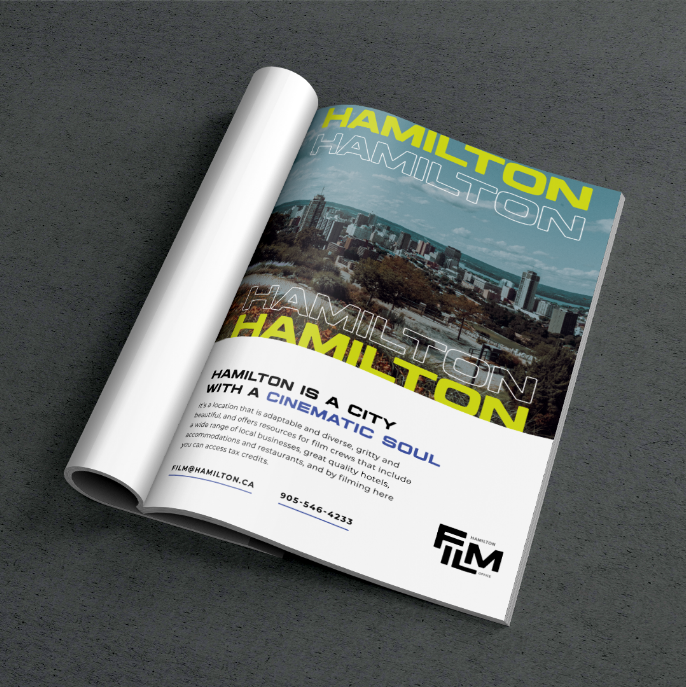 A vintage, cinematic feel…
With Hamilton's personality and value proposition in mind, our team of designers created a brand concept that projects viewers back to a nostalgic time in filmmaking – as well as reinvigorates it.
A bold, typography-based logo collides with striking colours and gradients, while an editorial direction for photography and videography affirms the city's authentic grit and beauty.
Coupled with messages surrounding the City's diverse architecture, breathtaking natural beauty, and proximity to an immense array of regional amenities, this brand demonstrates what the filmmakers behind The Hulk and The Handmaid's Tale already know: Hamilton is an idyllic place to get the show on the road.